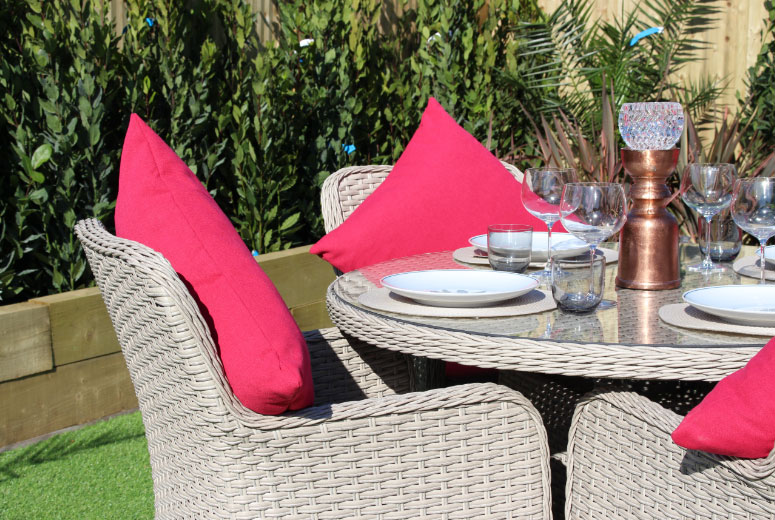 We carefully select our garden furniture to give you something different at a competitive price, whilst still being practical and stylish. Most lines are exclusive to Ransoms and very importantly, we hold stock on the island for a quick delivery when you want it. Modular lounge dining, balcony sets, benches, sun loungers up to 8 seater dining sets, all in mixed materials – resin weave, wood, aluminum. Free delivery island wide available.
We stock Weber, Landmann and Char-broil gas and charcoal BBQs, big and small. Our sales team are well trained and experienced and can talk you through the different options so you are confident you have purchased the right BBQ, accessories and tools for you and your family. Fire pits and chimeneas are a must have to extend your alfresco fun and keep the party going, adding warmth and atmosphere whilst toasting a few marshmallows!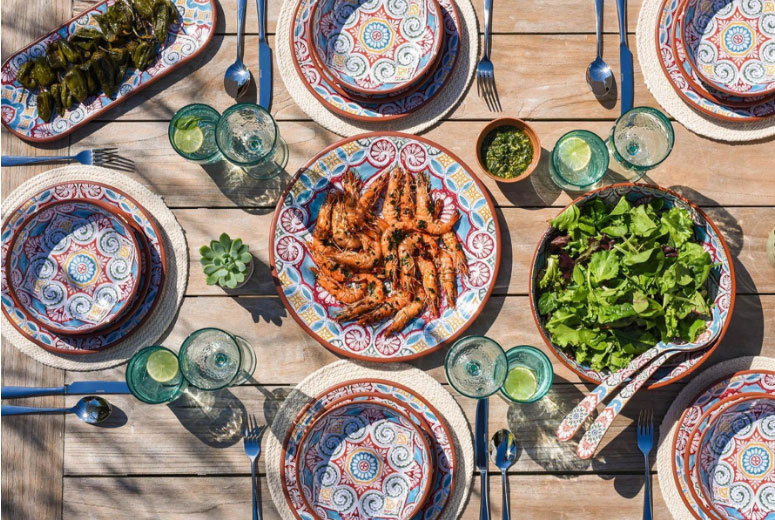 Whether going to the beach, having a picnic or enjoying your outdoor space at home – we want to help you make the most of it. Light & durable picnic ware and glasses, cool boxes and bags, picnic blankets, garden or balcony heaters to extend the evening (and citronella candles to banish those mozzies!) we try to offer you everything to enjoy the summer and our beautiful island.
Sign up for the Ransoms Newsletter
Find out about what's happening at the Garden Centre, Tearoom and The Potting Shed, with gardening information & tips, giveaways, news and more. Newsletters are sent out every 1-2 months.
Ransoms Garden Centre is committed to complying with the General Data Protection Regulation and we understand the importance of keeping your personal data safe, private and secure. No information collected by us for the purpose of newsletter signups or prize draw entries will be sold, rented or loaned to any third parties or companies. You can unsubscribe at any time. For more information explaining how we store and manage data, please see our full Privacy Notice.