Often misunderstood to only be for adorning indoor spaces, succulents of course originate from he wild and are used to being outdoor. Especially now they make the perfect plant for your garden or balcony, the sun is out and the temperatures are rising. An added bonus of the succulent, they require relatively little care, so these do stay alive after you return from your holidays.
Blooming beautiful
Did you know many succulents can bloom beautifully? Happy succulents, placed in a sunny spot, will bloom in summer. Here are a few of the blooming beauties we stock:
And this beautiful crassula 'Campfire' honours its name, in full sun its leaves turn a fiery red and can have white flowers in high summer: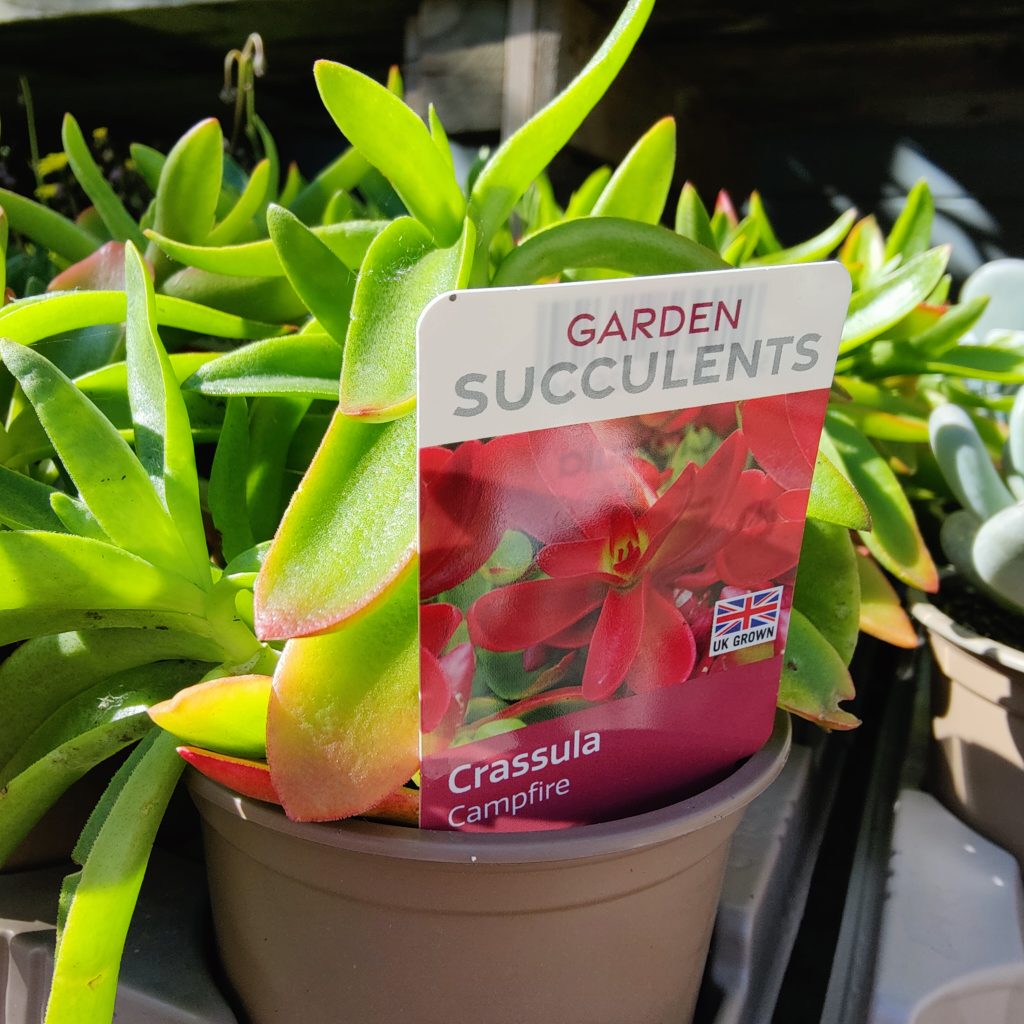 Care
In the garden, succulents can thrive in same soil as most other garden plants, as long as it is well-drained and in a sunny or half-shade spot. When kept in containers, succulents are a bit more specific about their needs. A mix of perlite, compost and sand is what succulents would do best in Most important is a soil that drains well and quickly – soil that remains wet can kill most succulents. Of course you can buy premixed succulent potting soil as well.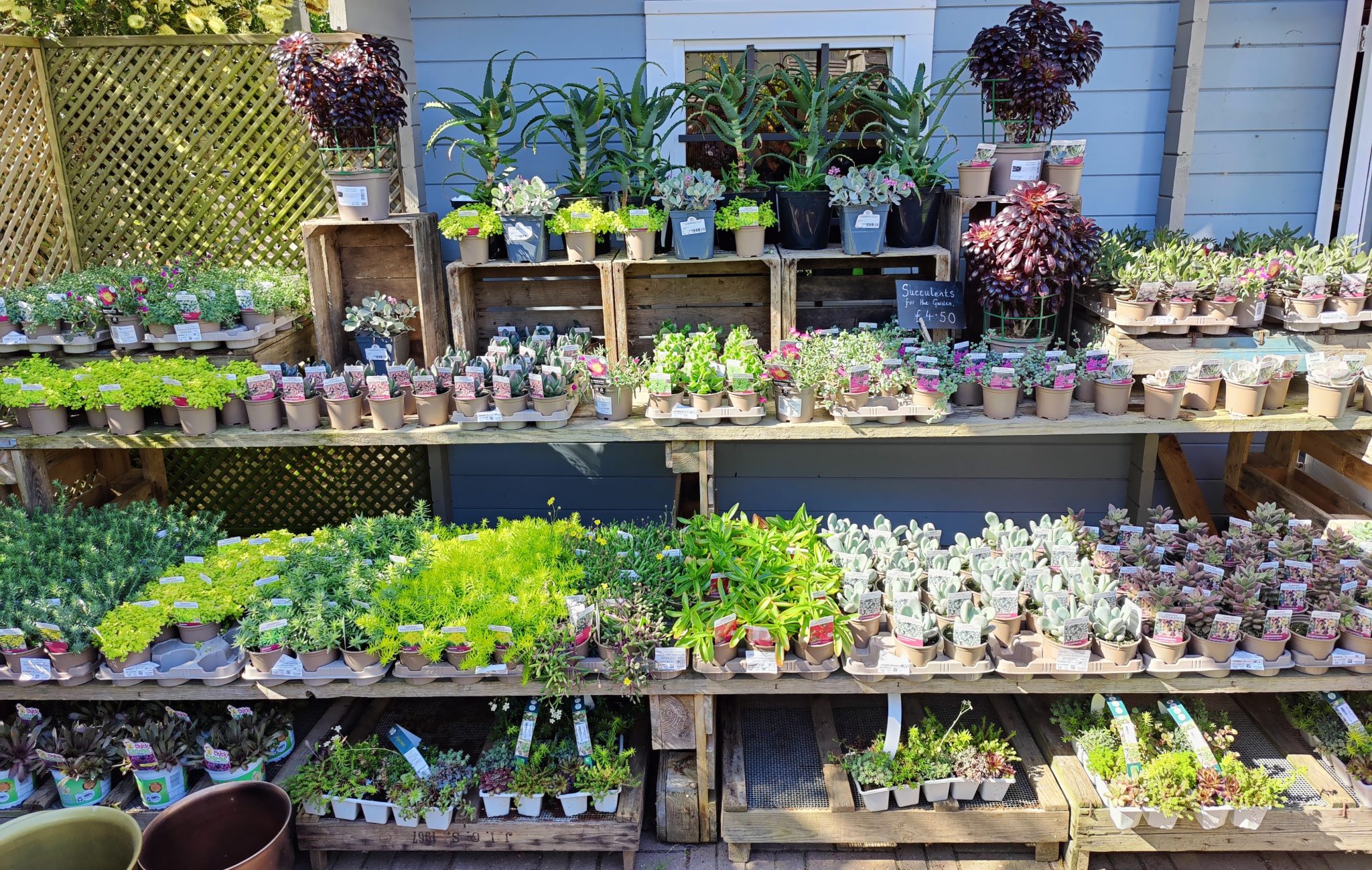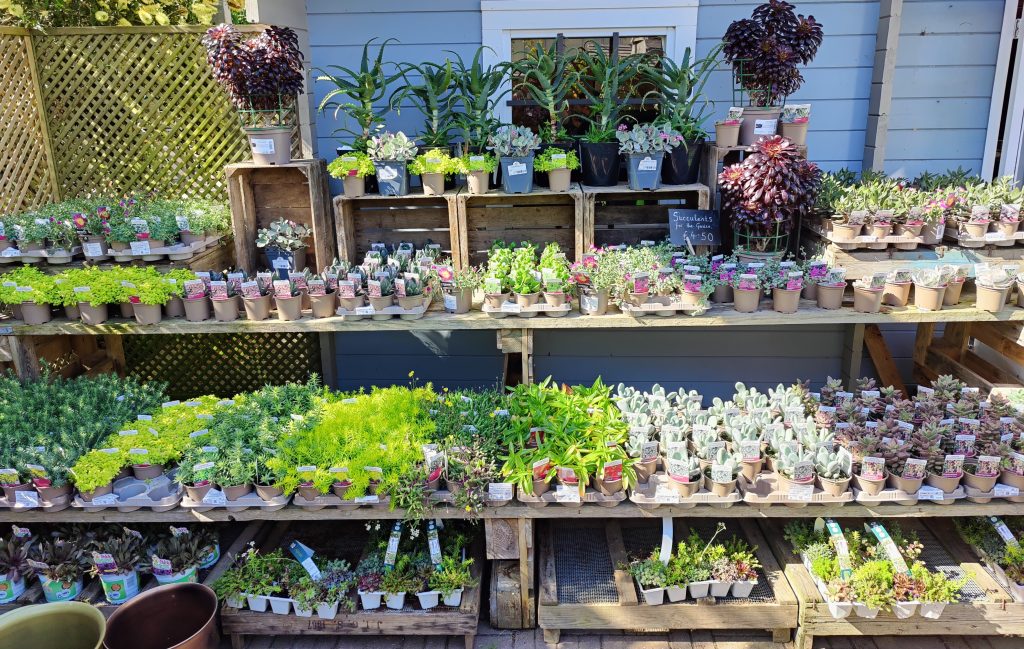 Succulents will look great in a rock garden, as ground cover for large borders or in a nice container. Combine them with alpines, aloe vera or agave for a sunny look with a hit of tequila.