Lavender is indigenous to the mountainous areas of the countries bordering the western European part of the Mediterranean region, but was brought back by travelers to England, where it has become one of our most beloved garden plants. All lavender are evergreen, which along side with their long flowering, beautiful scents and being wonderful for pollinators, make them a most popular addition to any outside space.
There are many types of lavender, but we'll be looking at the 3 main types we sell at Ransoms Garden Centre.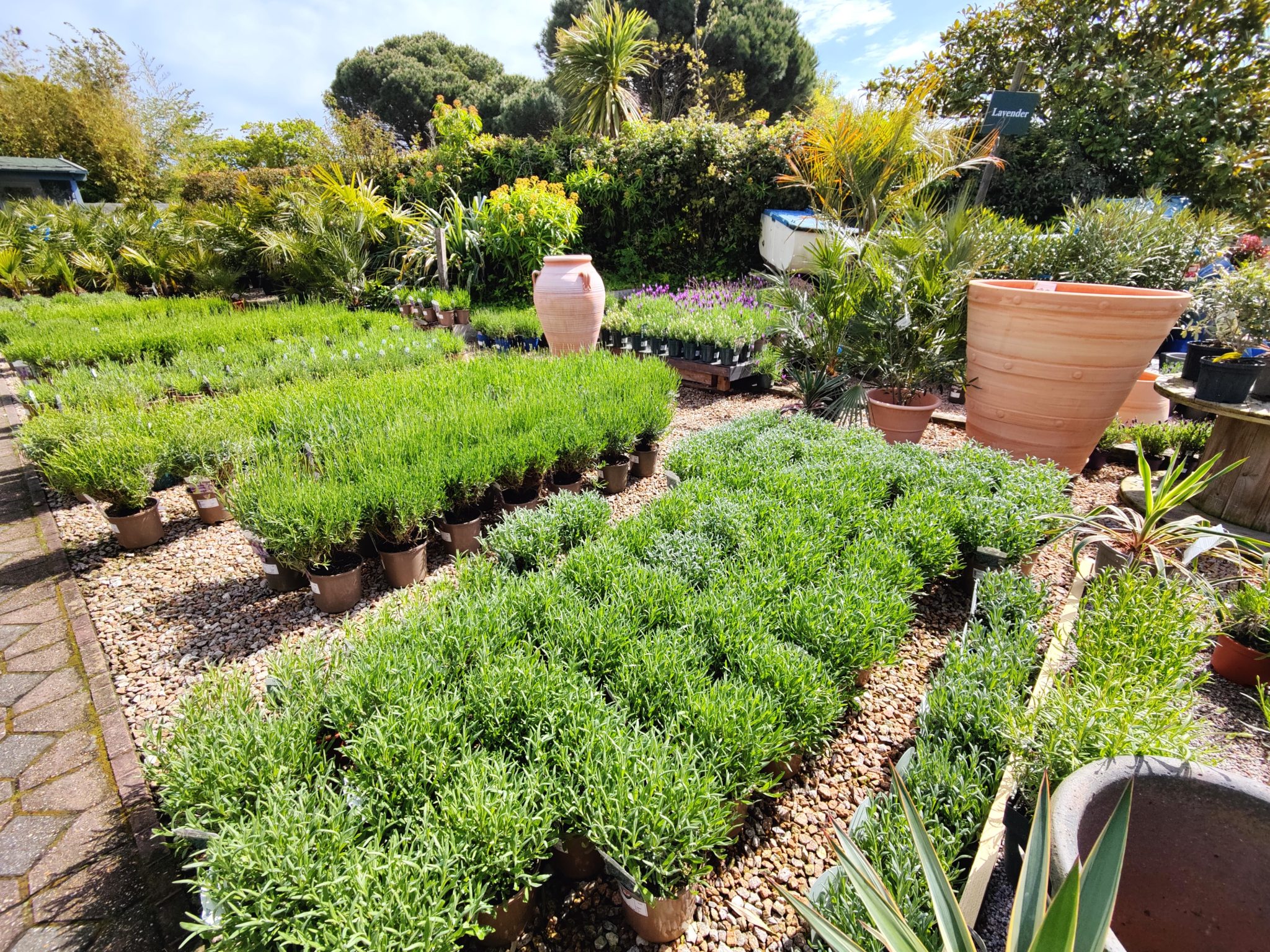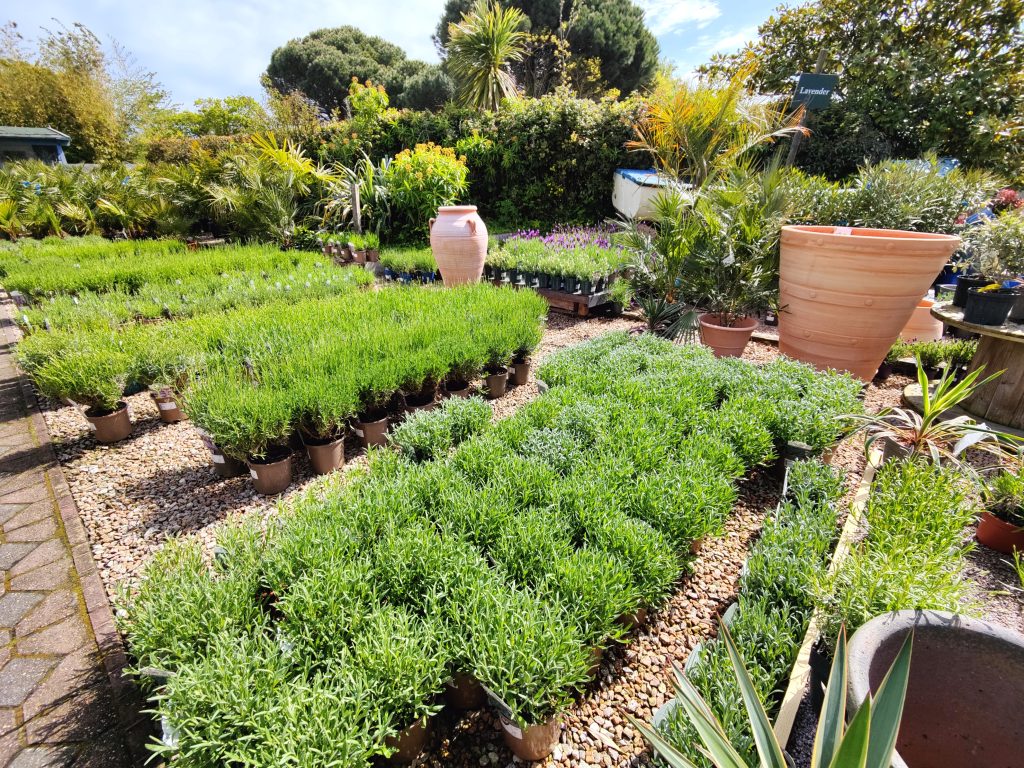 English Lavender
"English lavender" is commonly used for L. angustifolia, Also known as 'common lavender', this small aromatic species is compact and bushy. Lavender is a sun-lover, must have free-draining soils and thrives in poor, sandy or chalky soil. The flowers can range from pale to deep purple and are contained in short, dense spikes upon long, unbranched stalks. English lavender is the most fragrant of the three types of lavender we sell, but to make a well-rounded bouquet of scent in your garden, we recommend combining all three.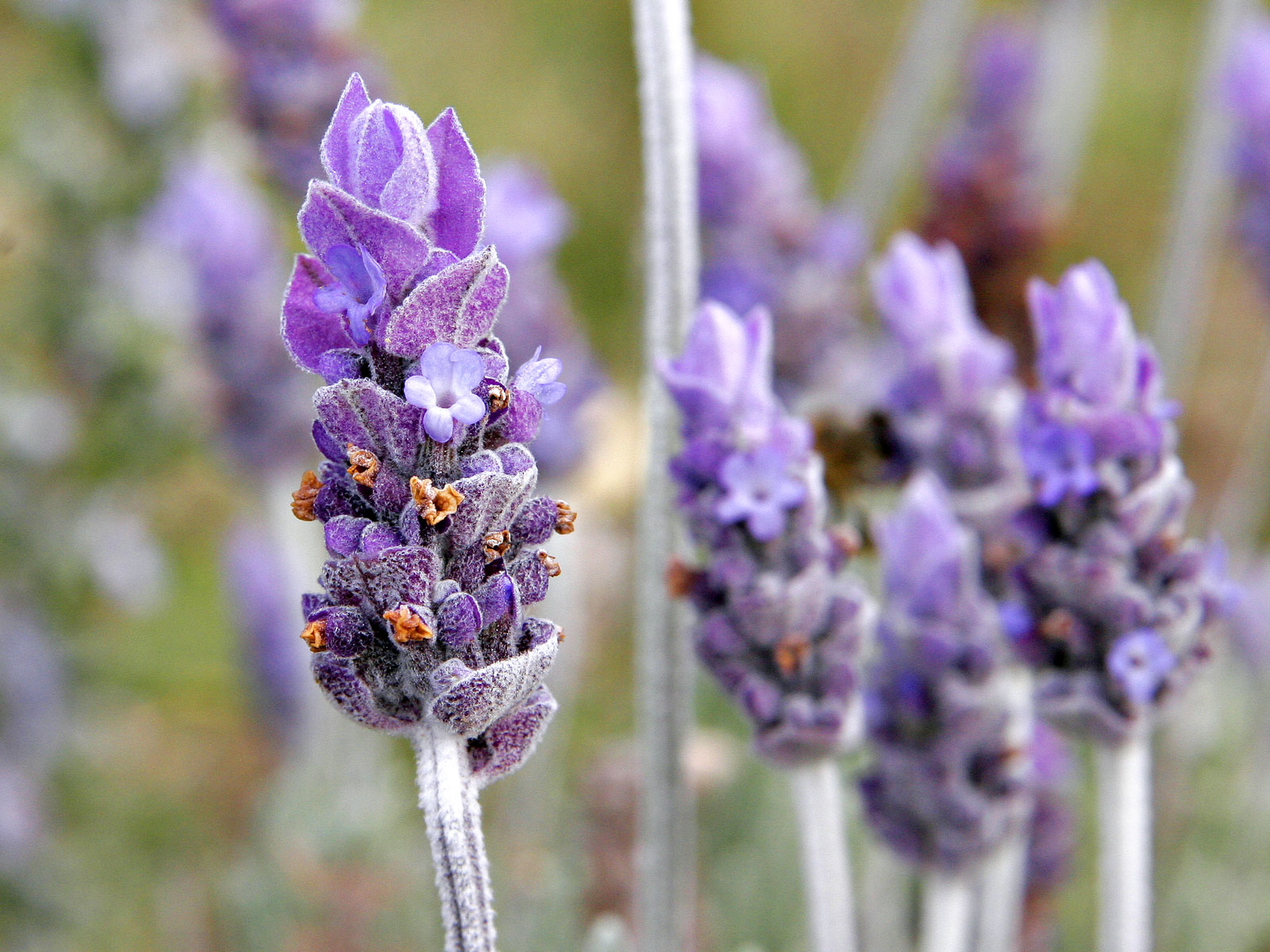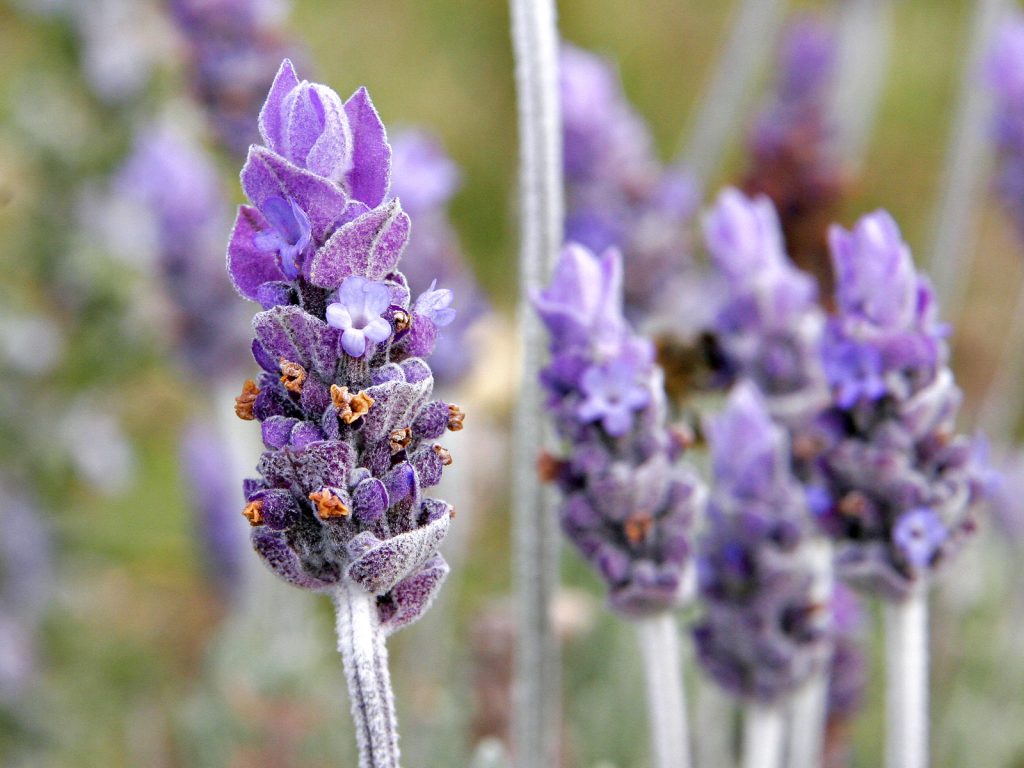 Dutch Lavender
Also known as Lavandula x intermedia, this Lavender has large purple spikes, light silver foliage, vigorous growth, and is known for its good hardiness and resistance in cold and wet winter conditions. The stems of the Dutch lavender are much taller than and spikier than English lavender, but not as strongly fragrant, but still very wonderful. Like its English counterpart it loves a sunny spot just as much, and needs well-draining soil.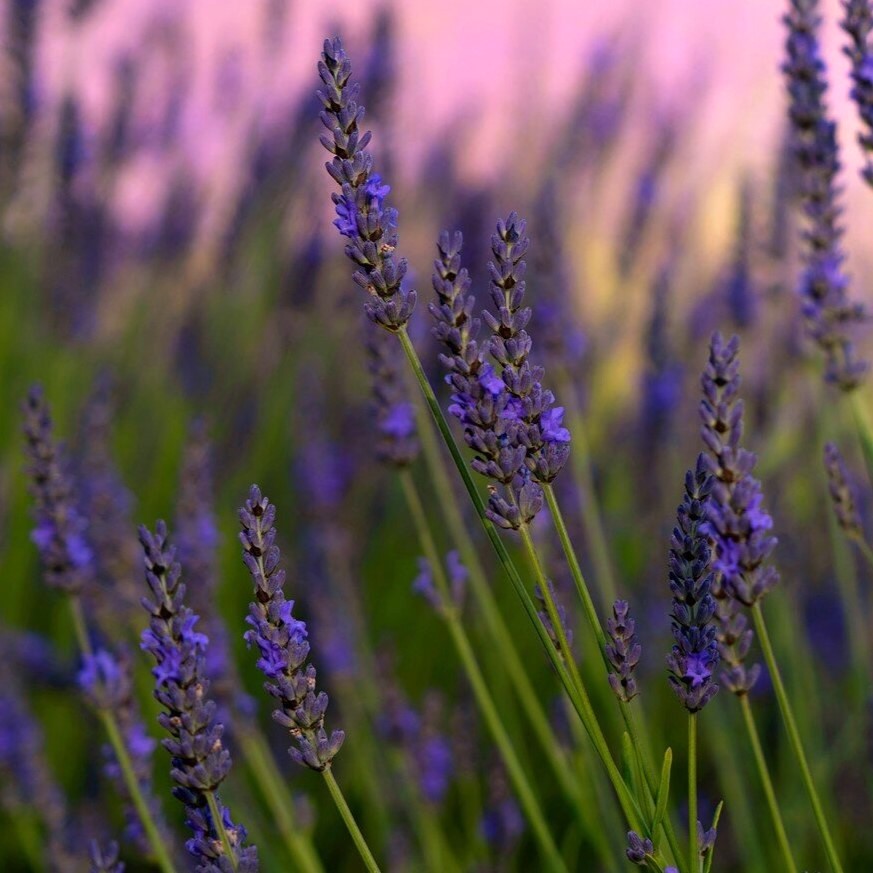 French Lavender
A.k.a. Lavandula stoechas, French lavender is easily recognised by its dark purple flowers surmounted by a tuft of purple bracts, a stunning display in the garden. The fragrance notes are more woody and piney than English lavender.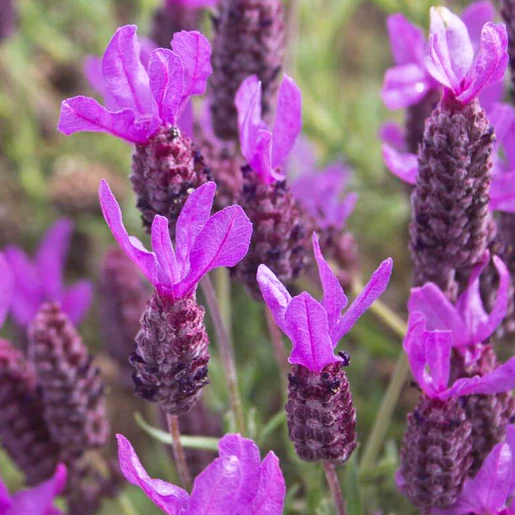 For more information and which lavender we have available, please contact us on 01534 856699 and ask for our outdoor plant team, or email us at enquiries@ransoms.je