Daphnes are one of the most loved garden plants, they are often evergreen, many grow into a natural neat dome shape and they produce flowers with the most exquisite scent in gentle shades of pink or white. They are usually grafted and are not easy to propagate so they can be more expensive than other equal sized evergreens, but they are more than worth it.
It's a good idea to place a Daphne where you will enjoy their scent, such as closer to a front or back door, a path, a patio or a terrace. By mixing your species of Daphne you can extend your time spent with this glorious fragrance. They are compact and slow growing and will suit planting in either woodlands, in light shade, mixed borders, shrub borders but not in containers. Daphnes will tolerate sun so long as they have a cool root.
So plant in a neutral (ph7) in a well-drained soil that has plenty of organic matter, they don't like drought or water logged soil. Imagine the edge of a wood or a glade that is their nirvana, sheltered and rich.
Wear gloves when planting Daphne as the sap is toxic (this is why rabbits don't destroy them). When planting add plenty of organic matter and plant with the graft point below the soil level. Once planted keep watering for the first year to establish them and then only when it is very dry. Daphnes don't enjoy coastal situations but love sheltered more inland and town gardens.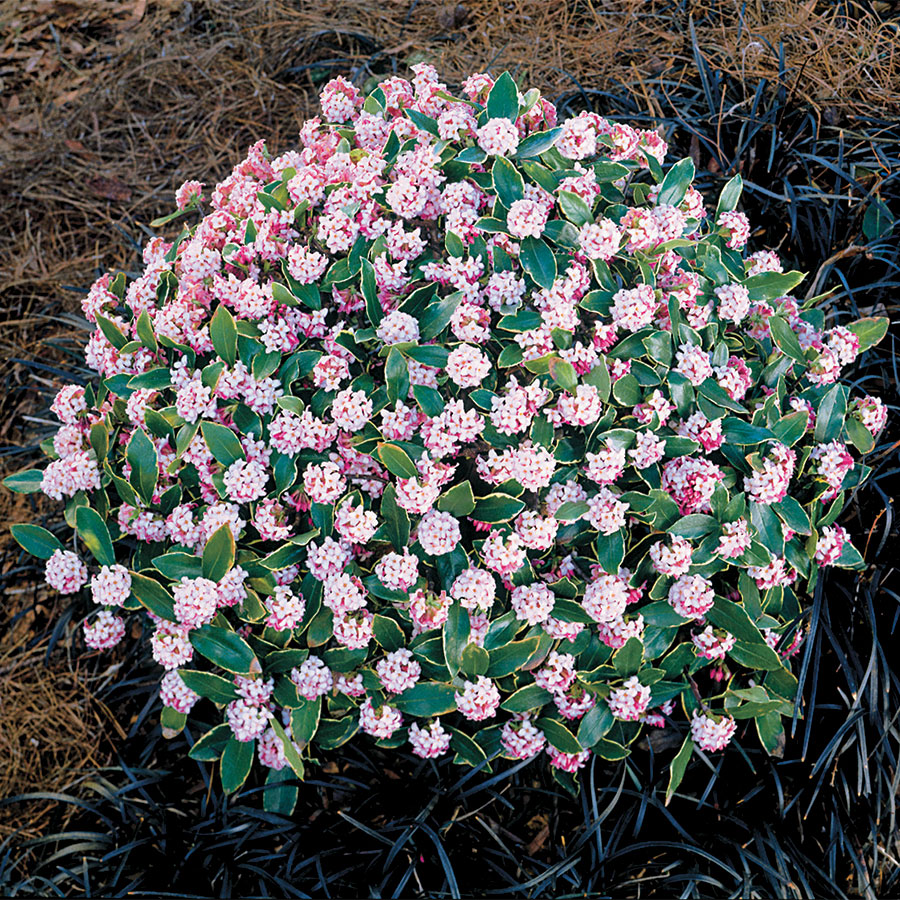 Fragrance
Daphne odora is a beautiful evergreen native of China and has a few varietal forms such D odora 'Aureomarginata' that has a thin yellow stripe the leaf edge or, broader variegations can be found in D,odora' Marianni' and D.odora 'Rebecca'. Daphne 'Perfume Princess' is an exceptionally long flowering hybrid with exquisite scent.
Daphne bholua 'Spring Beauty and 'Jacqueline Postill' are hybrids of the Himalayan plant that can grow to 2 meteres and more, a semi evergreen selection with a powerful scent.
A more recent introduction is the hybrid of Daphne caucasica x Daphne sericea 'Collina' to create the very long flowering Daphne x transatlantica and the beautiful hybrids if 'Eternal Fragrance' and the deeper pink 'Pink Fragrance'.
There are other species such as Daphne laureola for the deeper shade and the deciduous Daphne mezereum but then I could go on forever!
They require no pruning just sweep up the leaves when they have dropped.
Daphnes are stunning plants to grow and own, like all plants they do have a life expectancy which is between 12 and 15 years – you buy them for the joy of their scent and the ease of growing and maintenance. A perfect gift to a friend or for yourself.