Originally from the Far East, clematis have long climbed its way into the hearts of the British gardener, with many of the most stunning varieties being cultivated on UK soil. The clematis is one to cover many seasons, with Winter/Spring bloomers, (late) Summer clematis and even into Autumn some clematis show their beauty.

When choosing a clematis, it's important to consider whether you have a fully sun or shade spot for it. With about 300 species within the clematis genus, there is a clematis for every situation. If you want an evergreen clematis, bear in mind that these need a sunny, sheltered spot.
The strong point of every clematis is its flower, so choose one that strikes you the most. To help you decide, here are some examples of clematis we have in stock: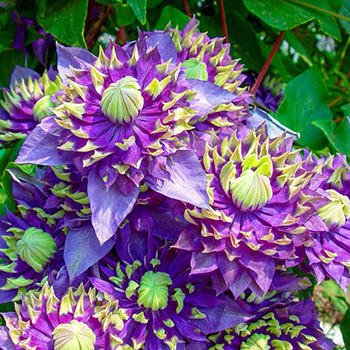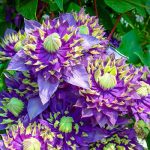 As you can see from the photo below, our clematis are already starting to bloom, making it easy to pick your favourite one: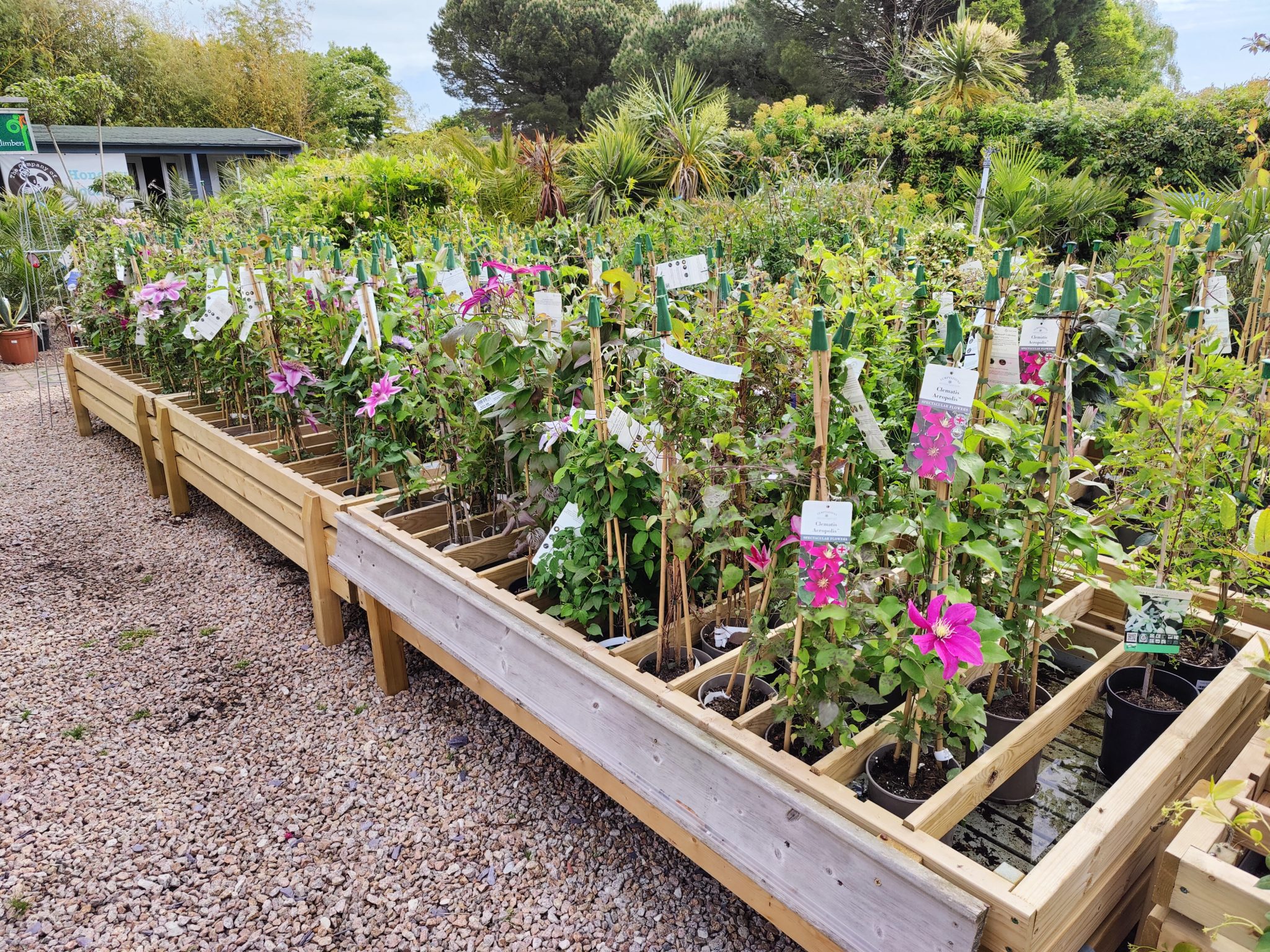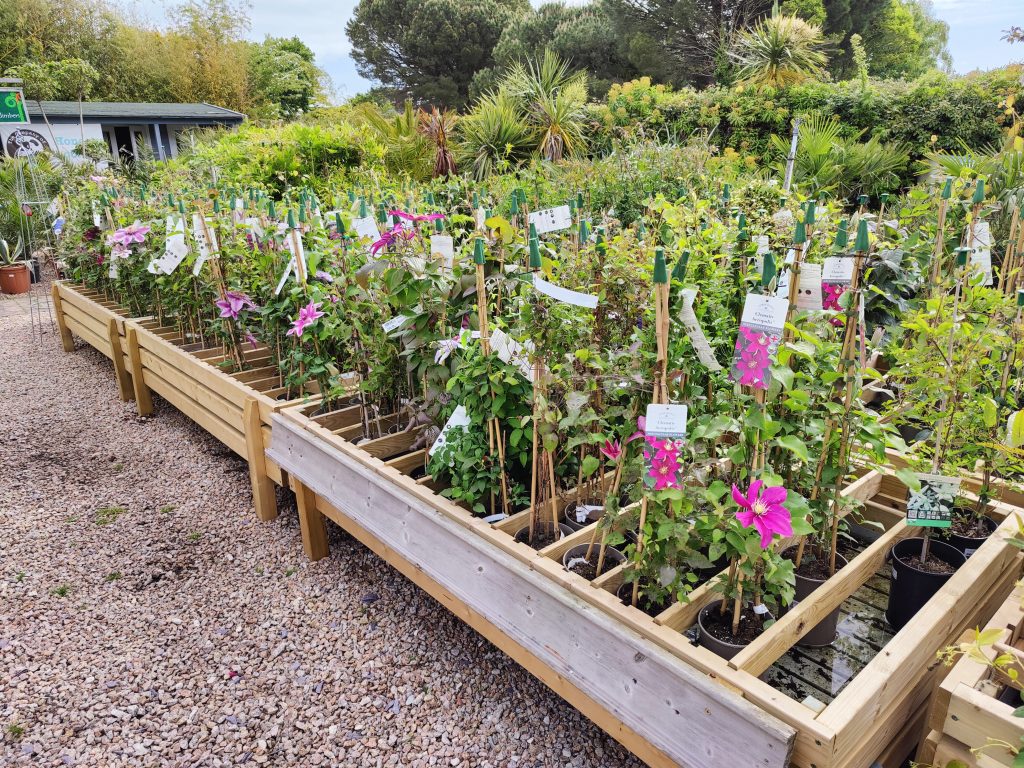 Planting
The best time to plant clematis is in spring or early- to mid-autumn, as warm, moist soil at these times of year aids good root establishment. If you buy a container-grown plant during the summer, plant it as soon as possible and water it regularly. Most clematis will grow well in sun or partial shade, but flowering is normally disappointing in a very shady spot.
Clematis are tolerant of a range of soil types, but grow best in deep, fertile, moist but well-drained soil. On heavy or sandy soils, dig-in some organic matter, like leaf mould or well-rotted manure, before planting to improve soil structure.
When growing clematis in a container, choose a pot at least 45cm (18in) deep and wide, and use a soil-based potting compost such as John Innes No. 2.
Clematis in containers still need their roots kept cool, so top-dress the pot with a layer of pebbles, plant low-growing plants like summer bedding in the same container, or position other planted containers on the sunward side.