By Matt Michel, visual merchandiser at Ransoms
Warm days and comfortably cool evenings are made for throwing parties. Go all-out and utilize every corner of your outdoor space, making sure you have comfortable seating and shading canopies. When decorating, consider what you can leave outside for a while to continue enjoying it for more days afterwards, I mean, why not make it a garden party for you and your family every day?
Think lanterns and fairy lights, outdoor cushions, rugs and a pretty mix of plants and flowers to set the scene. As for food and drink, keep the menu fun and delicious. Cocktails made from home-grown fruits and the most delicious food from the barbecue.
Each season I make sure the garden centre matches with the weather, and in summer that means bright colours and festive looks. I've been the visual merchandiser at Ransoms for 17 years and work on the retail theater in the store daily. Besides that I am an avid cocktail creator.
So, without further ado, let me talk you through how to throw a summer garden party in Jersey.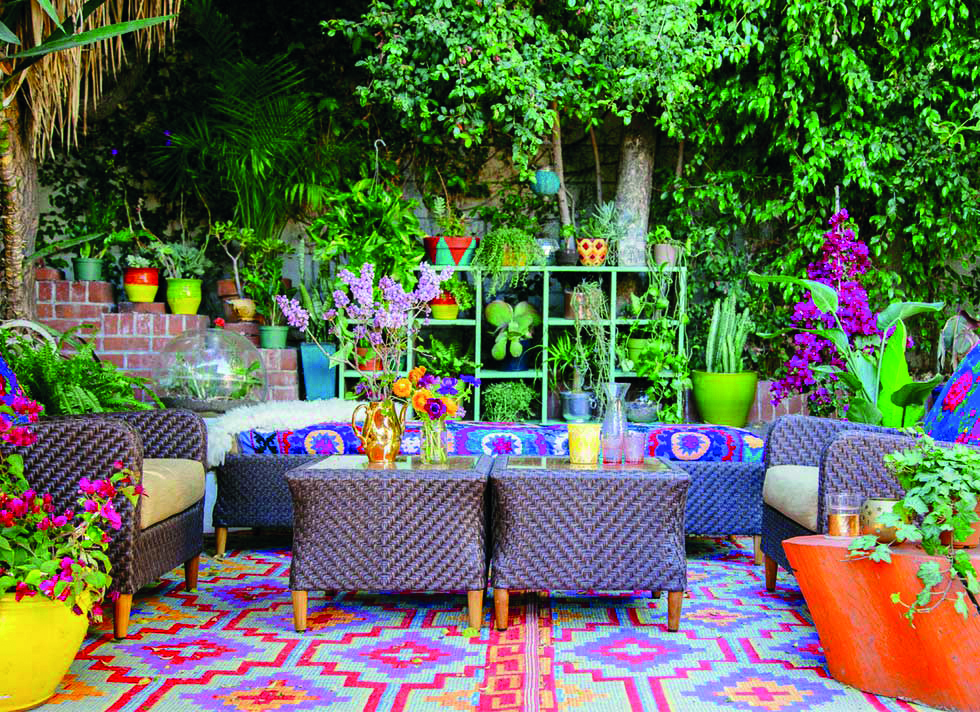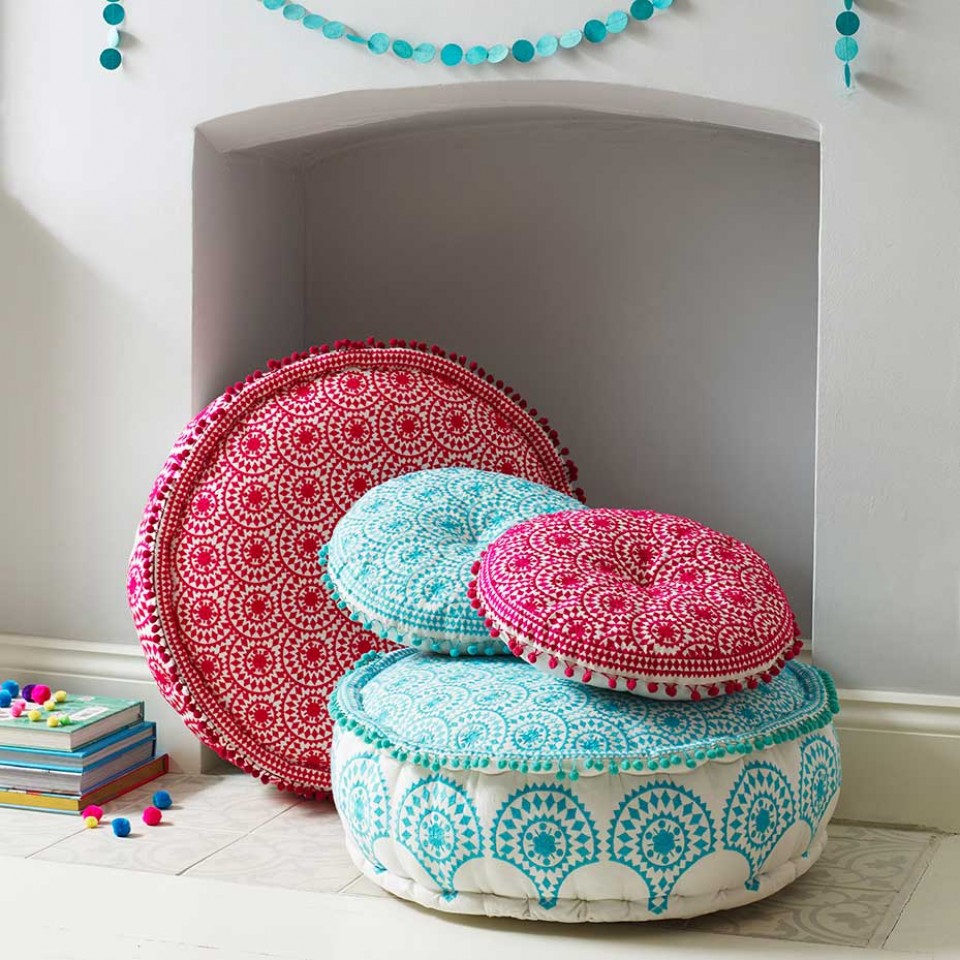 Cushions
Layer up cushions on benches and dining chairs for pattern and texture.
They'll create a space where you can relax, and make garden furniture more comfortable. Don't be shy and throw in plenty of colour in there too. The pouffes and cushions from Bombay Duck not only add a fun splash of colour but will also create seating space lower to the floor. The pouffes are perfect for when you are going for an Arabian Nights themed garden party. They are normally used for indoor so make sure to take them back inside if the weather turns.
Throws & Picnic blankets
Use as a picnic blanket or folded over a chair ready to wrap around you, throws are perfect for keeping the party going when the sun goes down. The large and high quality throws and picnic blankets from Dot + Tom, a Jersey based company, are made from merino, cashmere and wool that adapt to day and nighttime. Put them on the ground in your garden, layering different blankets, to make it a bare-feet-only party.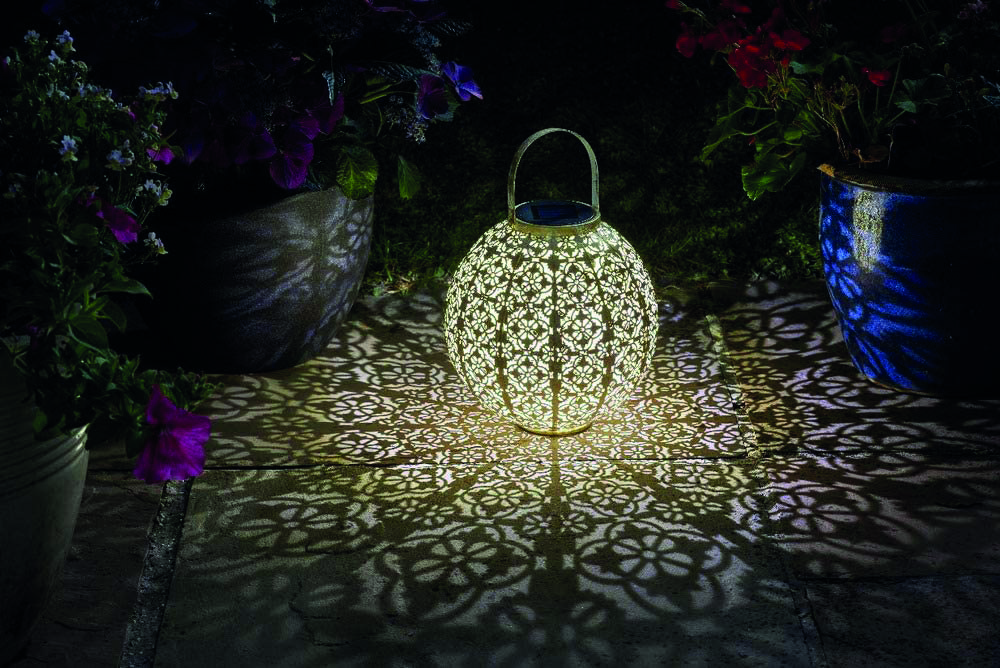 Lighting
Lighting is as important in the garden just as it is inside— perfect for creating atmosphere, outdoor lighting is a must-have party accessory after dark.
Greet guests with lanterns running along the garden path, lighting the way to the party destination. Go for solar lighting, it charges during the day and comes on when the sun goes down, you don't have to do anything and no hassle of finding a wall socket. Some of my favourite solar lanterns create beautiful intricate patterns once lit. Go for different sizes scattered around the garden for a playful and dazzling effect.
Don't forget to go all out with the string lights too. Big bulb lights hanging from tree to fence, basking the party in warm light all throughout the night.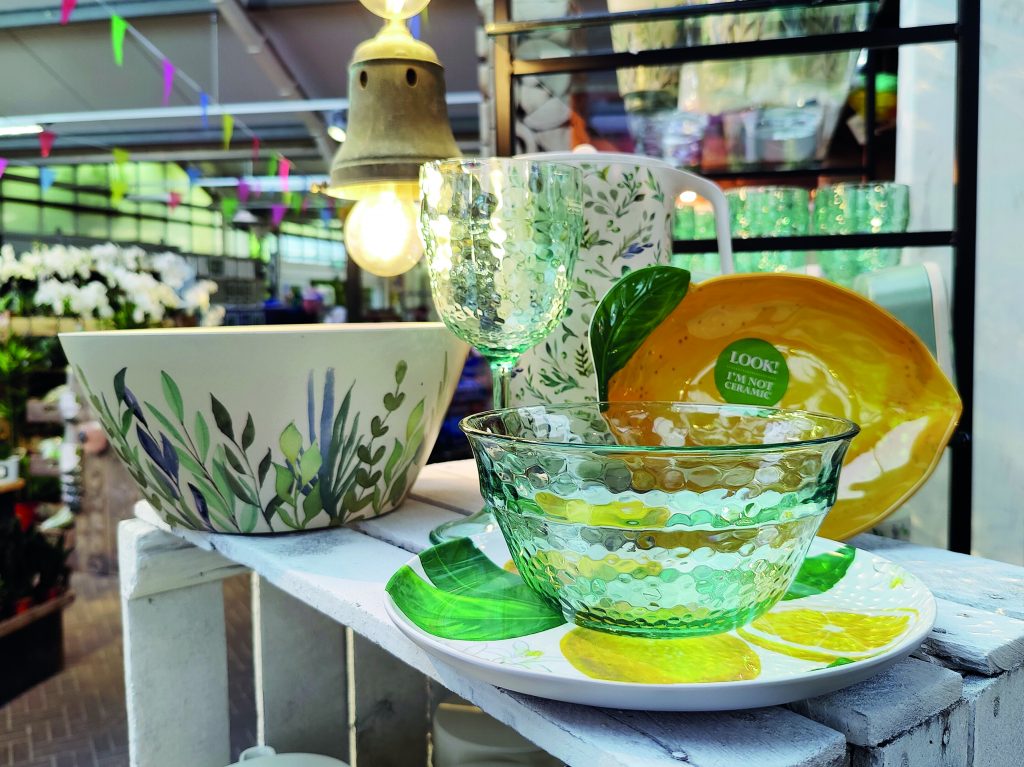 Tableware
Don't take your finest glassware out of the cupboard – get some melamine or durable plastic substitutes. The plastic won't break as easily when dropped and can be used summer after summer.
Not only are they practical, they are also stunning to look at and lend themselves for mixing and matching. Match our different patio ware sets together to create your own favourite set. Start with base colours and add splashes of other colourful sets with it. Especially our glass look-a-like, petit floral and lemon sets go very well together.
My tip is to also go past Acorn or the Hospice shop and get some fun miss-matched crockery and glassware.
Take your houseplants outside, weather permitted, and place them on and around the table or seating space, this will give your houseplants light and fresh air and your party a jungle-like feel to it.
My tip is to also go past Acorn or the Hospice shop and get some fun miss-matched crockery and glassware.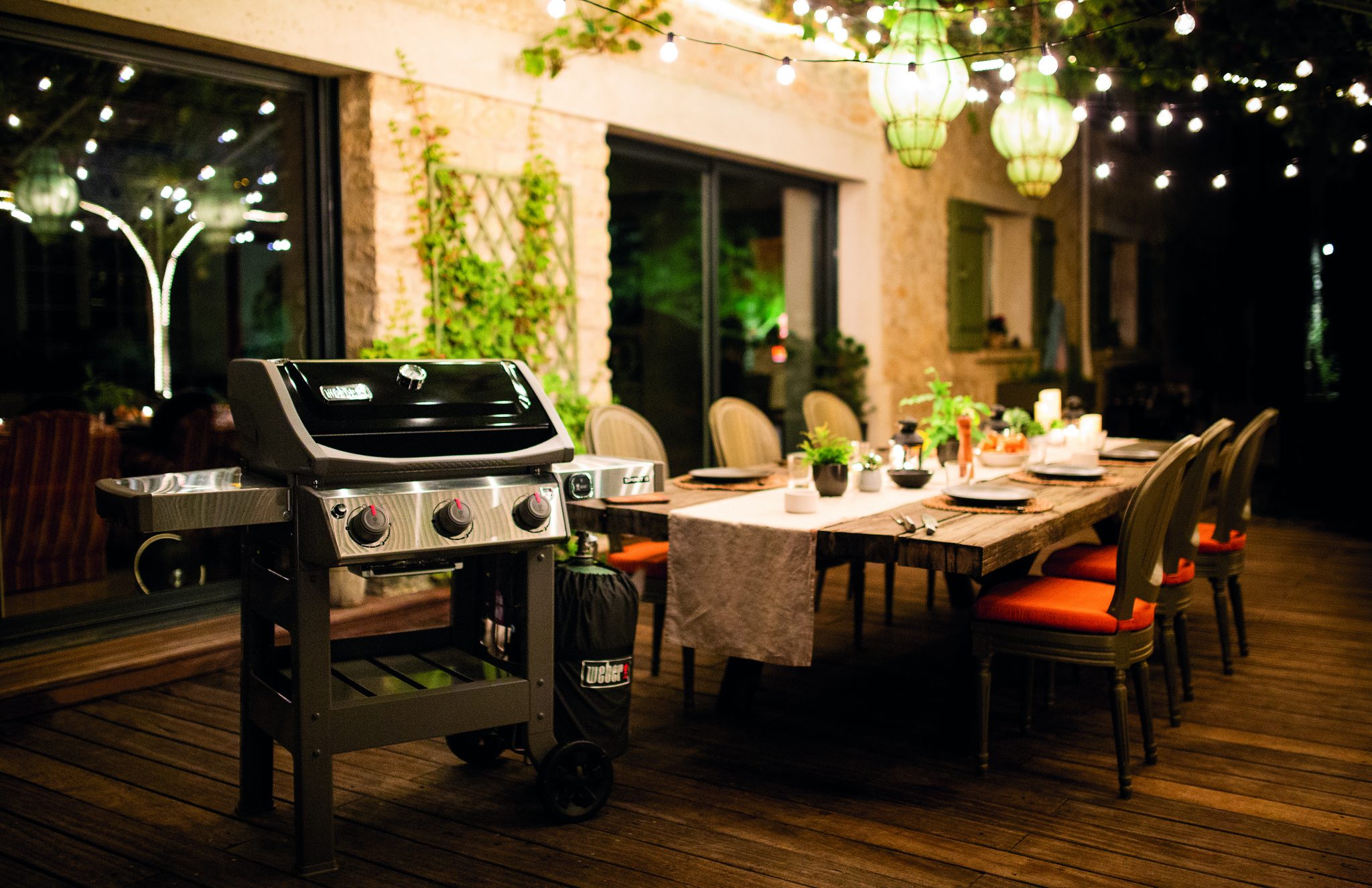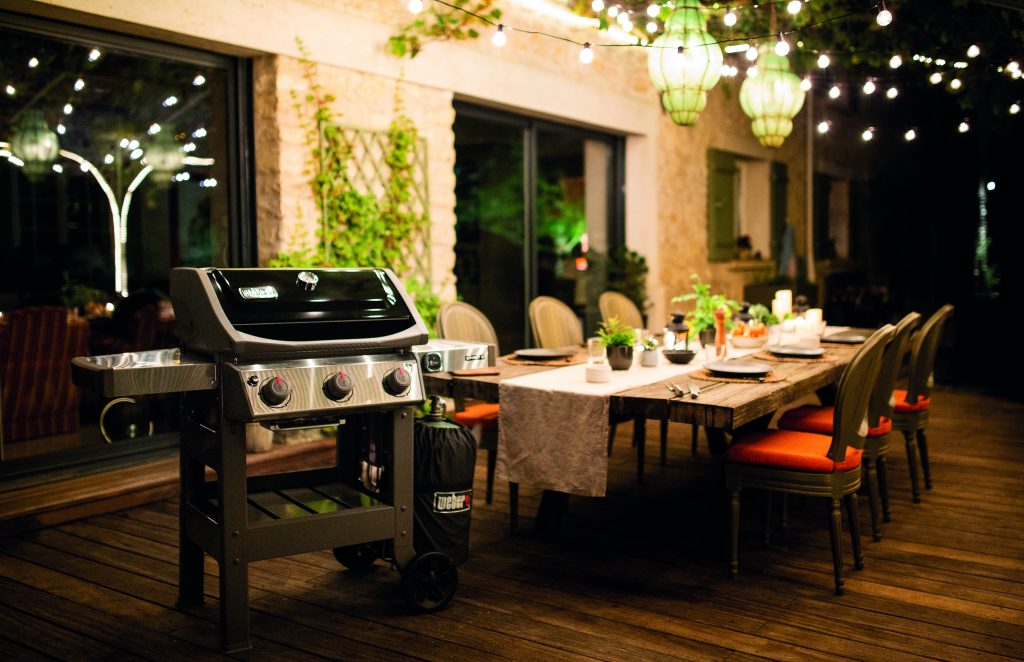 Party sized BBQ
I always recommend Weber for their outstanding quality and also for the great warranty on them. They come in many different sizes, from 2 burners for a smaller party, all the way up to the big 4+1 burner beasts for larger parties. Choose charcoal or gas depending on your preference.
To make it more intimate, get the fire pit started and have your guests grill food on long skewers whilst gathered around the fire.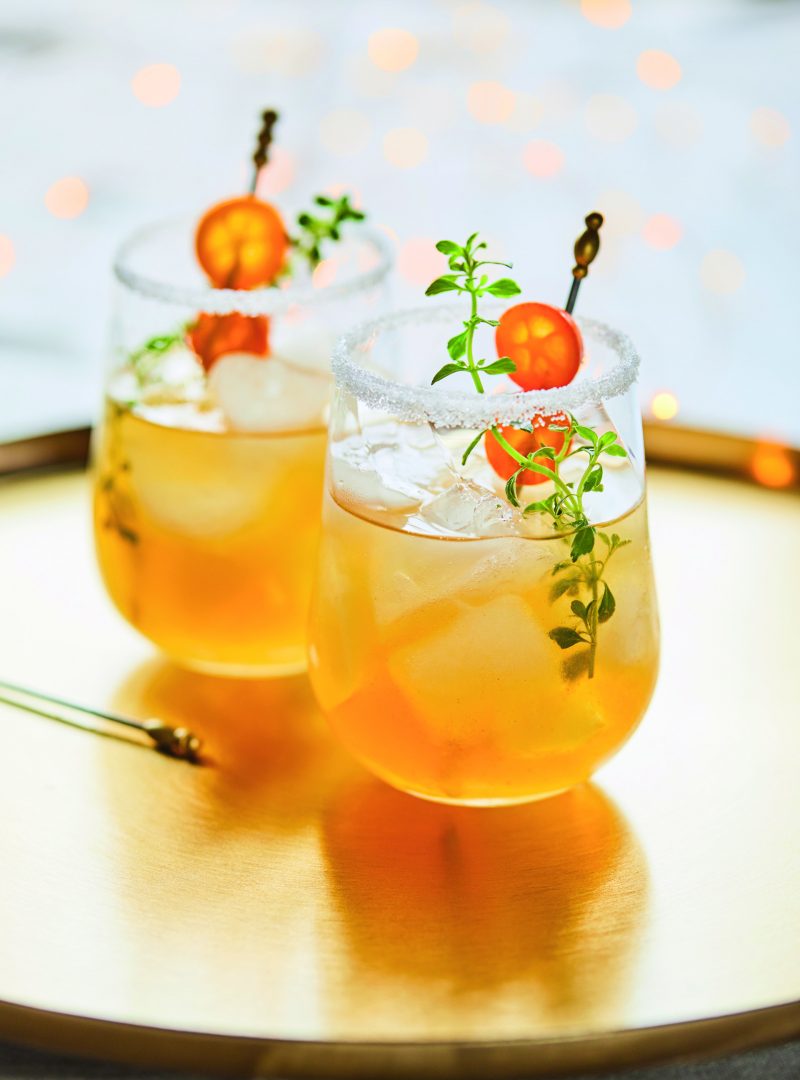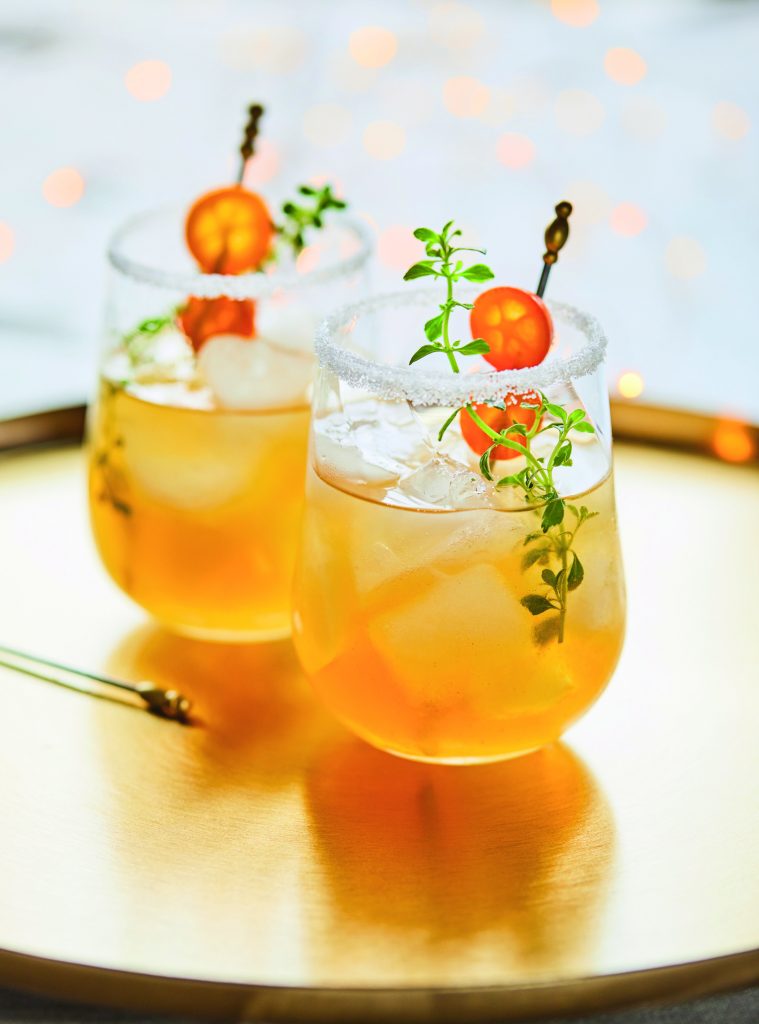 Cocktails with ingredients from your own garden
Raise a glass to the season! For a truly festive sip use edible flowers or fruits from your own garden in your cocktails, like kumquats or violas, for a perfect summer aperitif.
Kumquats are filled with healthy vitamins and minerals, so it is basically like drinking an alcoholic salad.
Here is my favourite recipe, using the kumquat trees from our outdoor plant department.

Frosty Kumquat Martinis
• 12 kumquats
• 12 ice cubes
• 1 shot (1 oz) Grand Marnier
• 2 shots (2 oz) Ketel One Citroen vodka (or plain vodka)
• 3 teaspoons caster or superfine sugar
• extra sugar for rimming the glasses
Prepare the glasses by rubbing half a kumquat around the rim and dipping in sugar.
Cut the kumquats in half and remove all the pits. Keep two or three thin slices aside to garnish the glass.
Put the ice, kumquats, Grand Marnier, vodka and sugar in the blender jar.
Blend until smooth and pour into martini glasses, garnish with the kumquat slices.
Serve immediately.